Article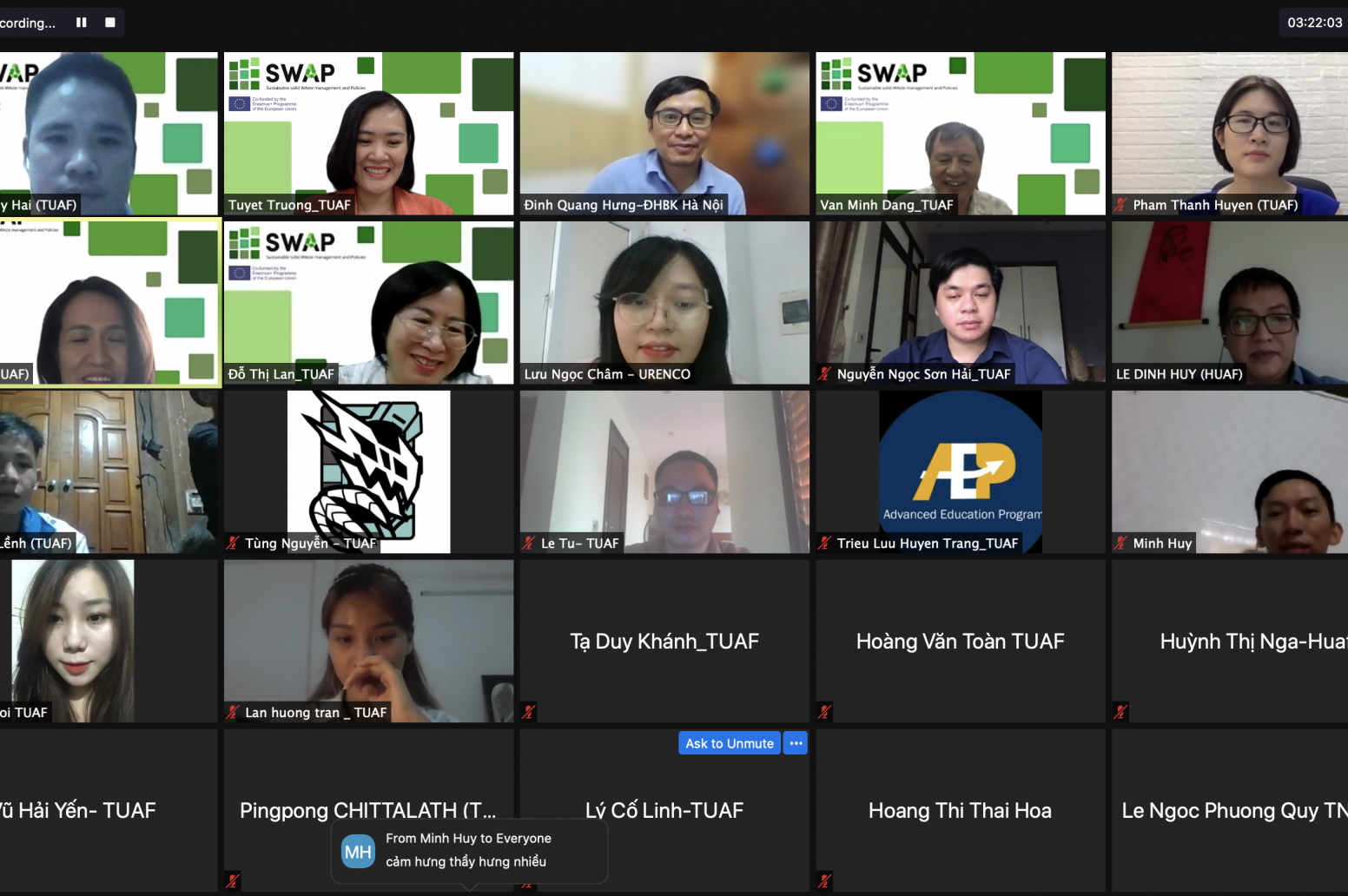 As a part of the SWAP project activities, on 20 September 2021, the TUAF Project Coordinating Committee cooperating with Hue University of Agriculture and Forestry (HUAF) organized a webinar on sustainable solid waste management and policy. The webinar was held online at three bridge points in Vietnam: Thai Nguyen, Hanoi, and Hue.
Participating in the online conference was the participation of speakers, faculty, and students from TUAF and HUAF. Especially, from Thai Nguyen University of Agriculture and Forestry, there were Dr. Nguyen Chi Hieu, Vice-Rector of the University; Assoc. Dr. Tran Van Dien, former Rector of the School; Assoc.Prof.Dr. Dang Van Minh, Assoc. Do Thi Lan, Dean of the Faculty of Environment and TUAF project team. From Hue University of Agriculture and Forestry (HUAF), there was the presence of Ms. Le Thi Hang, the HUAF project coordinator, and project members. The event was also honored by the presence of two guest speakers, Dr. Dinh Quang Hung, Institute of Environmental Science and Technology, and Ms. Luu Ngoc Cham, Department of Technology and Technology, Hanoi Urban Environment Company Limited.
The seminar was opened by Assoc. Prof.Dr. Dang Van Minh, a representative for the Head of the SWAP Research Team at TUAF. MSc. Le Thi Hang, a coordinator of the SWAP project at HUAF emphasized that TUAF and HUAF were very honored to be representatives of Vietnam participating in the project, the results of the project would contribute to improving the quality of training and solving the current solid waste problem in Vietnam.
Then, the foreword was given by Dr. Truong Thi Anh Tuyet, SWAP project coordinator at TUAF with an introduction about the SWAP project. The project not only supports the university in capacity building at the university level but also provides an open learning system, development of learning materials, international standard lectures, and modern learning equipment. At the same time, through the project, students will be trained, improve entrepreneurship skills and employability in the field of solid waste management.
The seminar also had interesting sharing by two speakers. The keynote speeches entitled "the current solid waste classification, collection and treatment in Hanoi" and "The feasibility of the extended producer liability (EPR) mechanism in the implementation of Article 54 of the Law on Protection of the Environment 2020" were delivered respectively by Ms. Luu Ngoc Cham and Dr. Dinh Quang Hung.
At the end of the program, guests, faculty, and students discussed the current difficulties and advantages in solid waste management; job opportunities, and skill requirements for students in the field of solid waste management. At the same time, the sharing between universities in coordination and mobilizing the participation of private sectors in training was also discussed enthusiastically.
The results of the workshop have contributed to improving the management and awareness of solid waste among students, promoting training cooperation between enterprises and universities to improve the quality of training in the field of solid waste management.
Here are some pictures from the conference: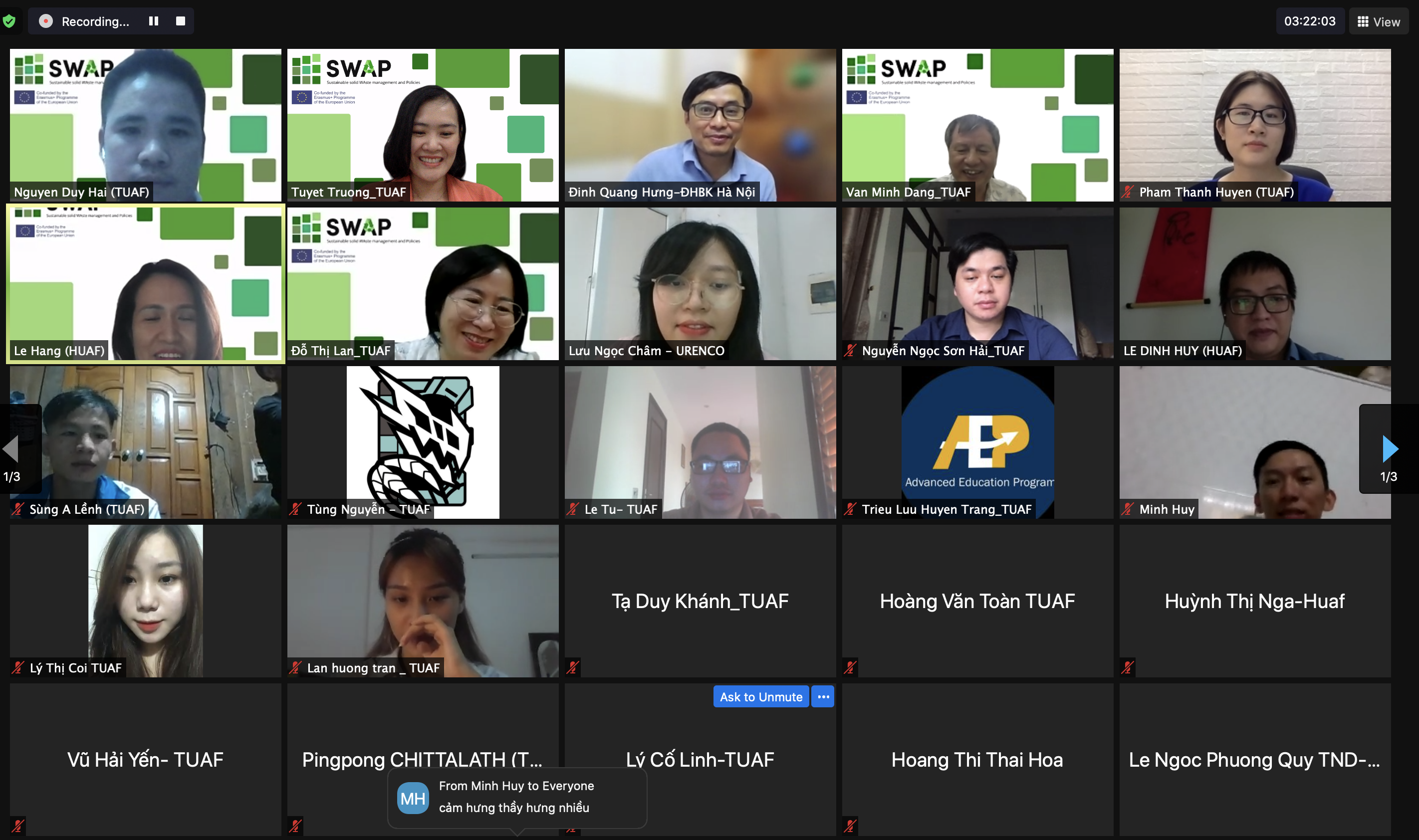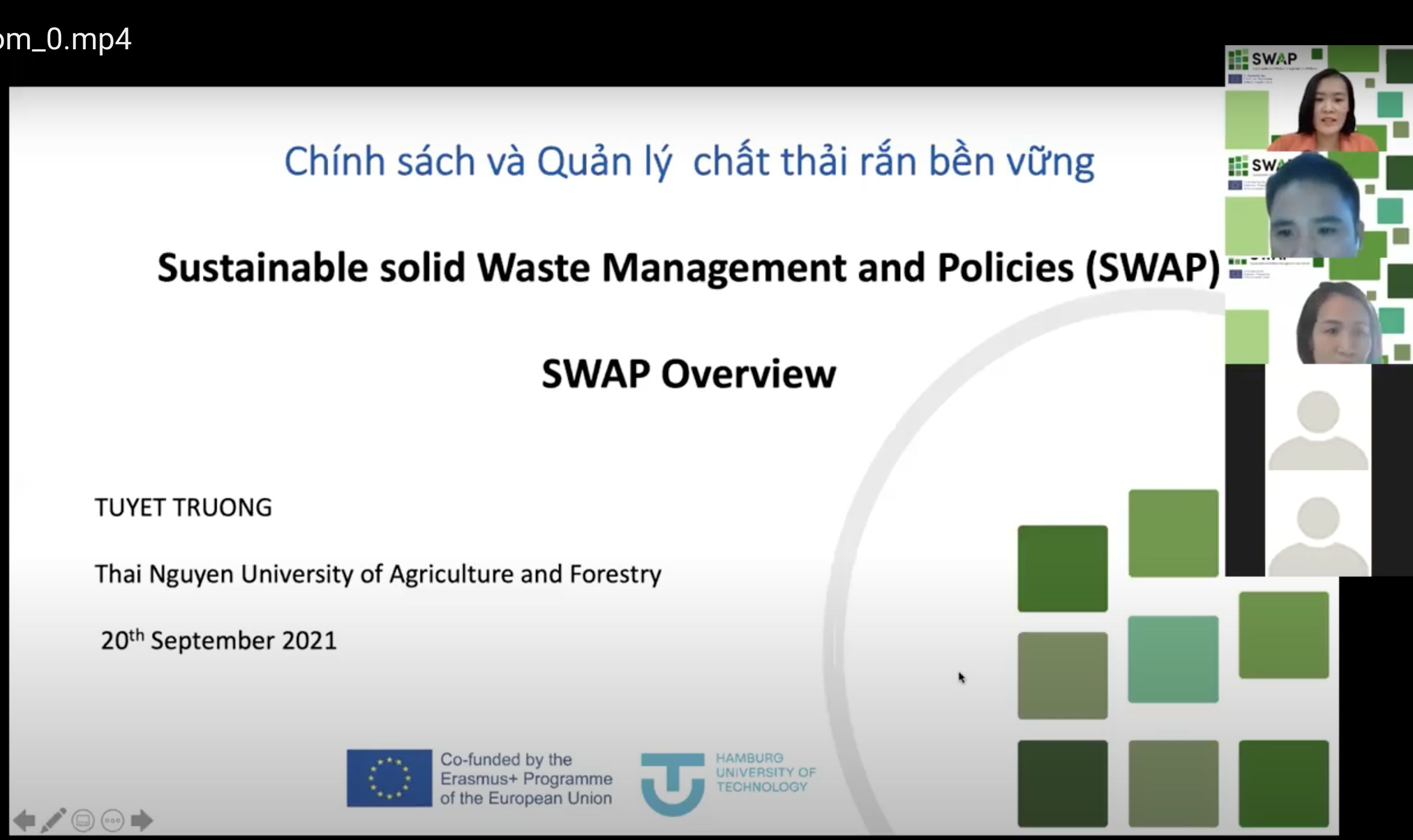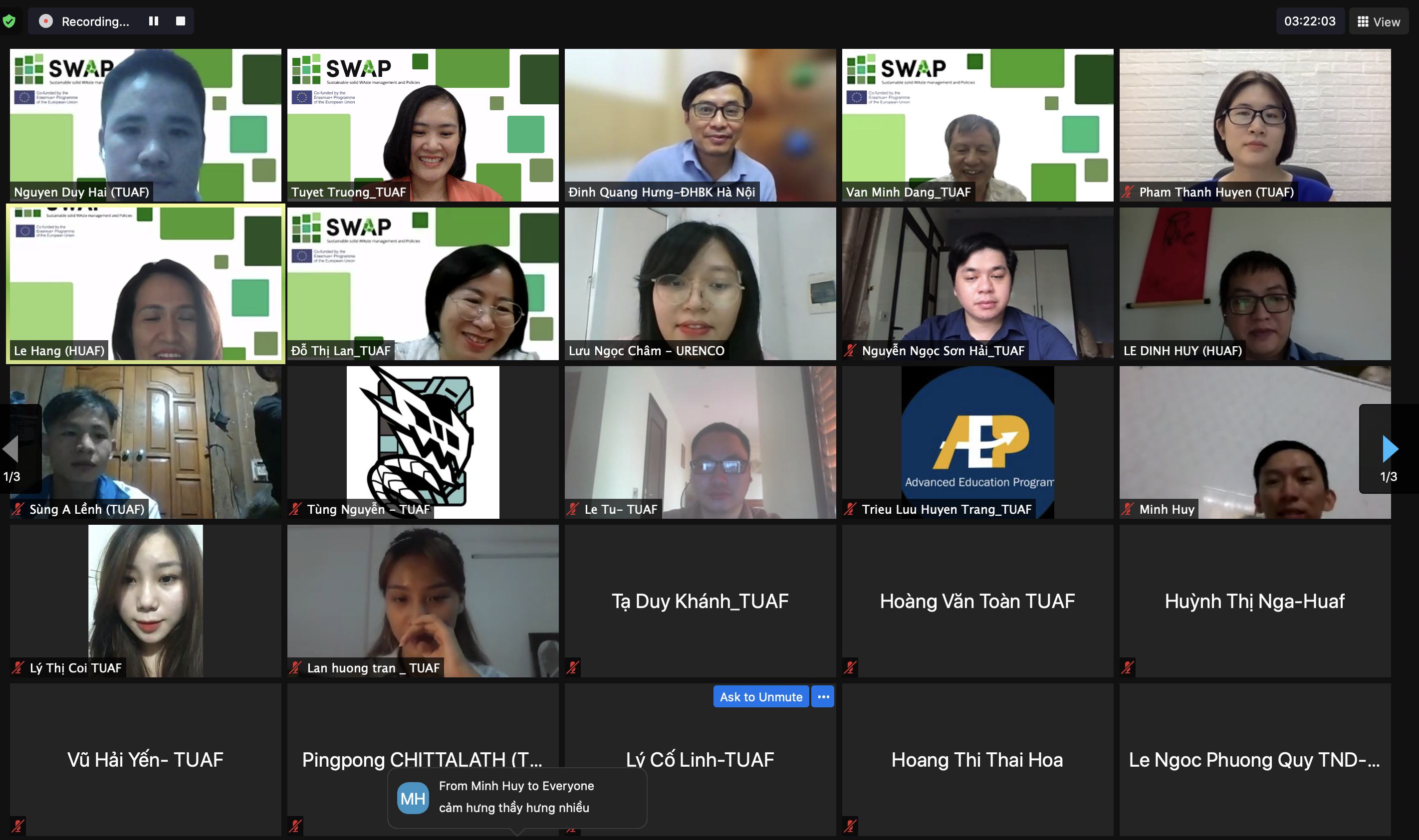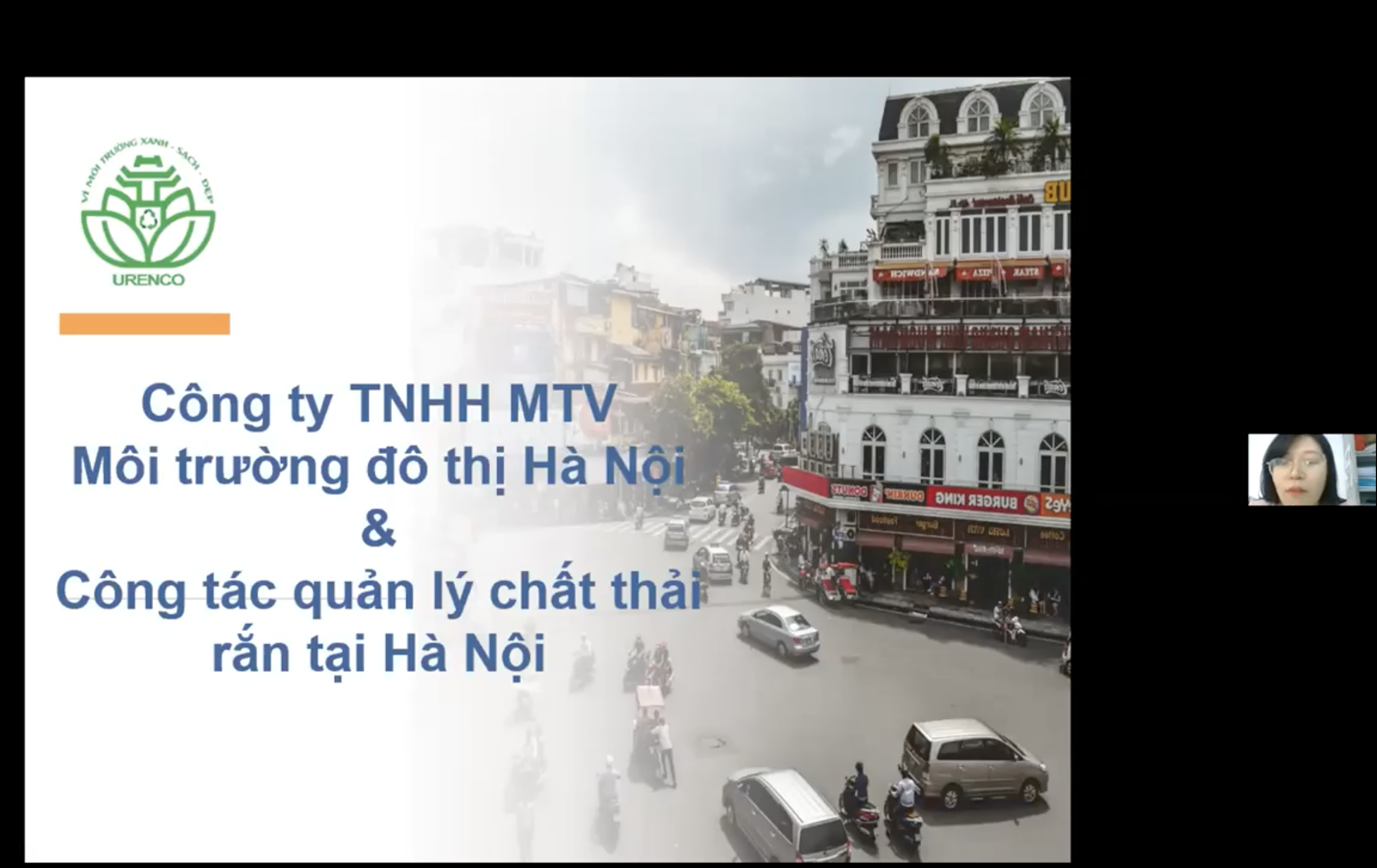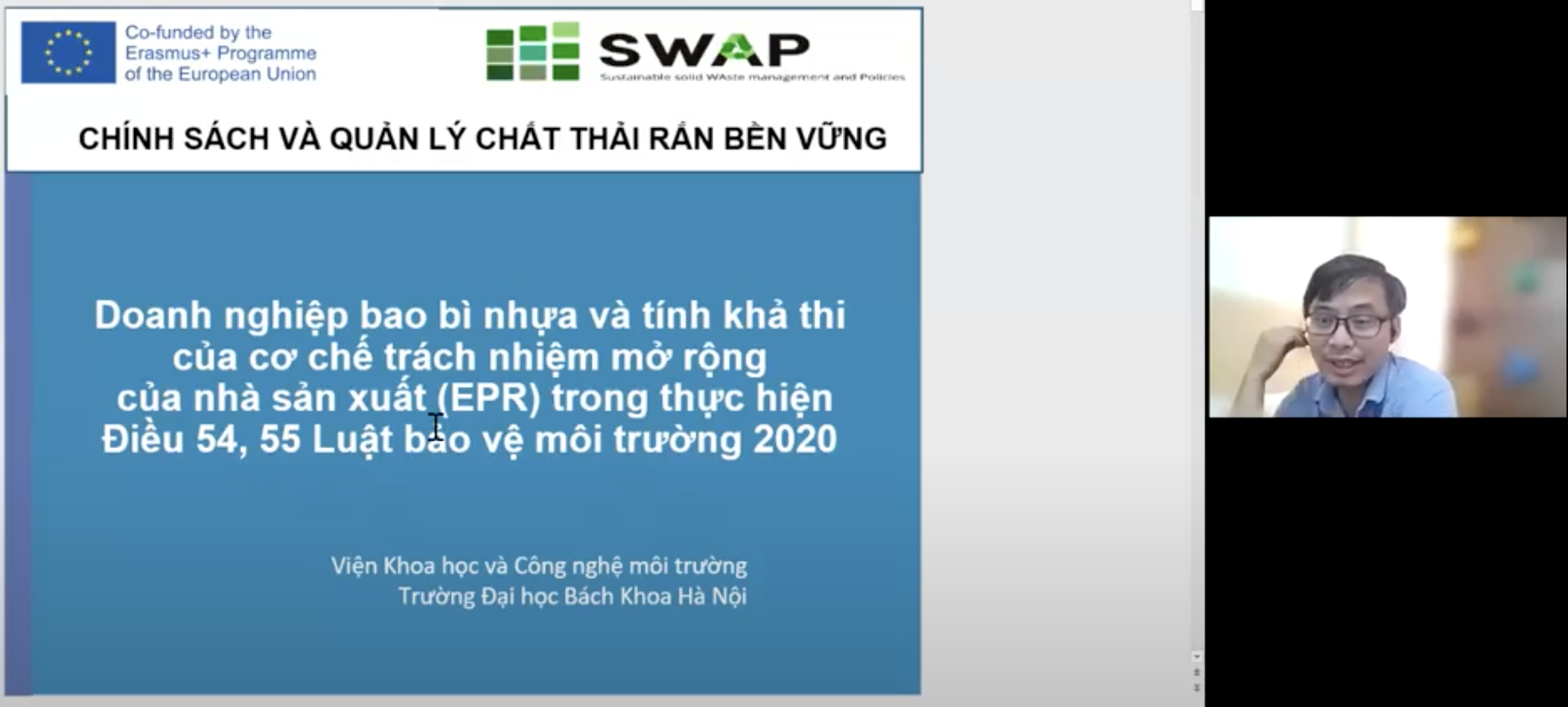 Back