Article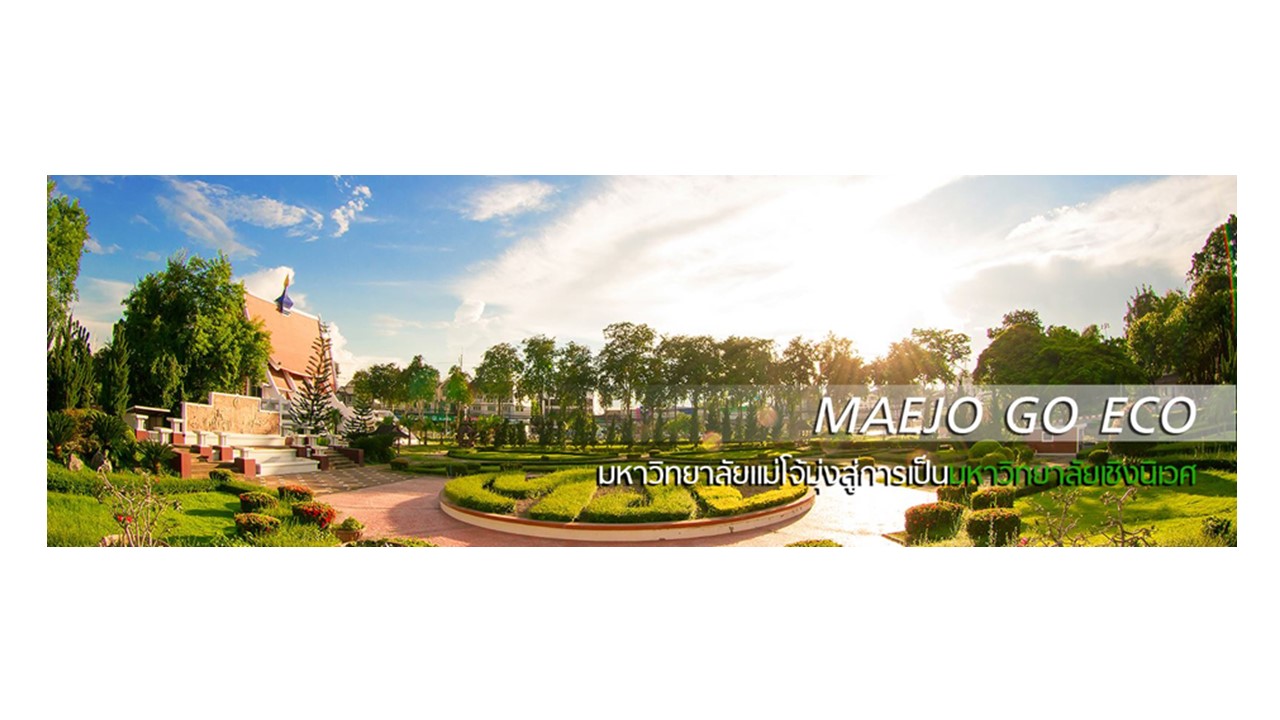 Maejo University (MJU) is among the leading universities in Thailand with the curricula centered on agriculture. Being a partner of the SWAP Project highly fits in with the MJU Road Map to enhance knowledge and relevant skills of MJU personnel and students, as MJU strives for ecological sustainability.
——————————————————————————————————————————
General information
Consisting of 3 campuses, MJU comprises multiple schools with 14 on the main campus – among those are Agricultural Production, Engineering & Agro-industry, Science, and Renewable Energy. Alongside the various faculties and academic programs, MJU has launched multiple Excellence Centers that host multifarious researchers and research instruments including the Center of Excellence in Agricultural Innovation for Graduate Entrepreneur, the Research Center for Agricultural and Environmental Innovations, and the Unit of Excellence Research and Development in Environmental Technology. In addition, MJU has partnered with diverse international institutions from at least 15 countries to foster academic and research collaborations.
MJU currently hosts 12,851 undergraduate students, 601 Master's students, 153 Ph.D. students, 684 academic staff, and 984 supporting staff.
Team MJU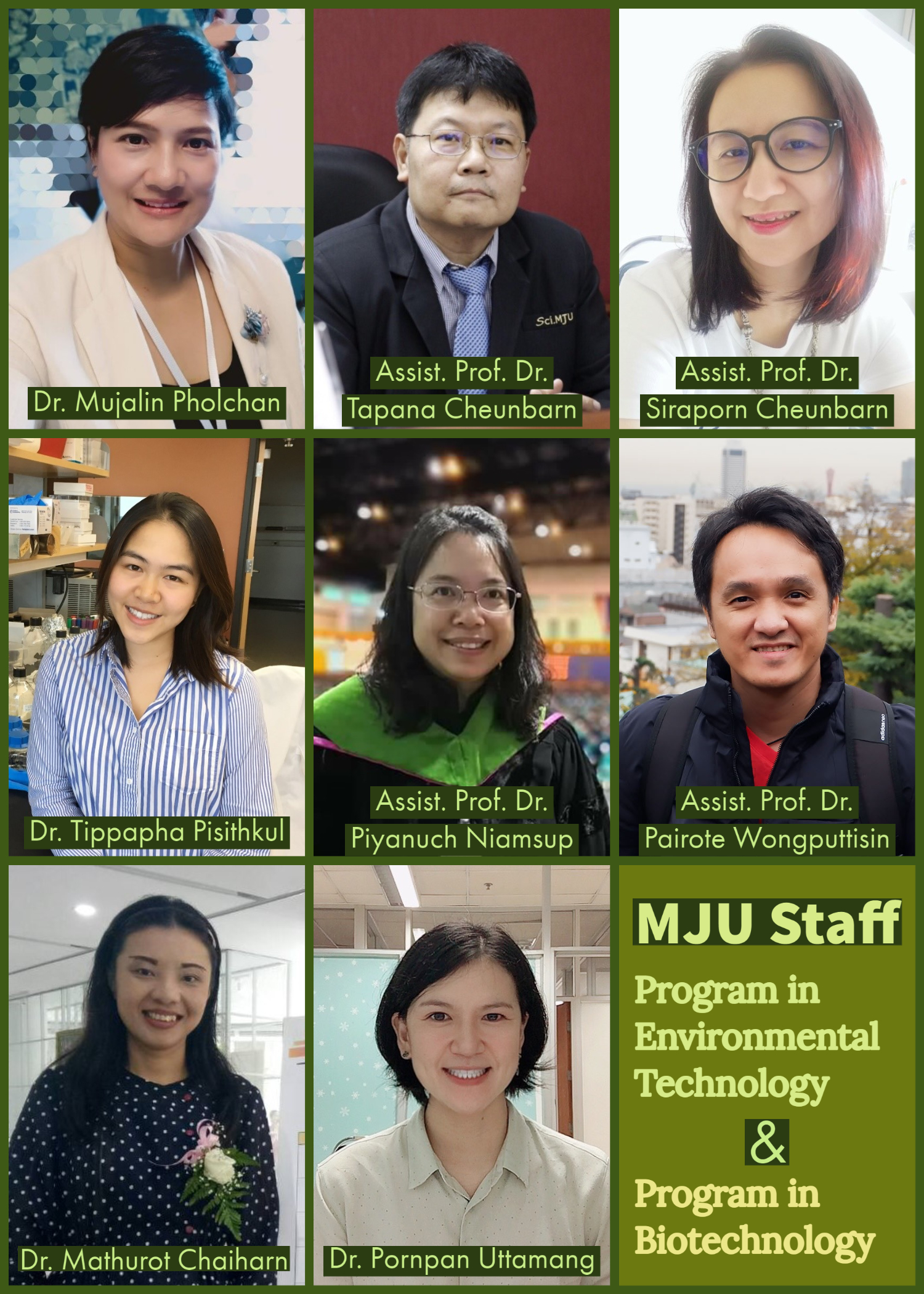 1. Mujalin Pholchan, Ph.D.
(Ph.D. in Environmental Engineering University of Newcastle upon Tyne, UK, 2007)
Dr. Pholchan is specialized in environmental engineering and pollution studies. In the past years, she and her colleagues have isolated microbes capable of paraquat degradation. Currently, Dr. Pholchan is the chairperson of the Master of Science (MSc) Program in Environmental Technology at MJU.
2. Tippapha Pisithkul, Ph.D.
(Ph.D. in Cellular and Molecular Biology, University of Wisconsin-Madison, USA, 2018)
Dr. Pisithkul is interested in microbial engineering for multifarious purposes, including agricultural and environmental applications.
3. Piyanuch Niamsup, Ph.D.
(Ph.D. in Applied Bioscience Hokkaido University, Japan, 2003)
Asst. Prof. Dr. Niamsup is specialized in microbial studies. Her current work centers on lactic-acid bacteria-based utilization and product development.
4. Tapana Cheunbarn, Ph.D.
(Ph.D. in Environmental Engineering, Illinois Institute of Technology, USA, 1998)
Asst. Prof. Dr. Cheunbarn is the current Dean of the Faculty of Science at MJU. He collaborates with multiple researchers and organizations to achieve environmental sustainability. His current research focuses on the agricultural and industrial utilization of microbes.
5. Siraporn Cheunbarn, Ph.D.
(Ph.D. in Biology, Chiang Mai University, Thailand, 2002)
Asst. Prof. Dr. Cheunbarn is a faculty member of the Environmental Technology Program. She teaches ecological and environmental topics at MJU. Dr. Cheunbarn's current research centers on agricultural applications of microbes.
6. Mathurot Chaiharn, Ph.D.
(Ph.D. in Biotechnology, Chiang Mai University, Thailand, 2010)
Dr. Chaiharn is specialized in the utilization of microbes in biotechnological product development. Her research has culminated in multiple innovative products, including cosmetics, food, drinks, and more.
7. Pairote Wongputtisin, Ph.D.
(Ph.D. in Biotechnology, Chiang Mai University, Thailand, 2008)
Asst.Prof.Dr. Wongputtisin is specialized in microbial enzyme in biotechnological product development.
8.Pornpan Uttamung,Ph.D.
(Ph.D. in Marine Earth and Atmospheric Sciences,North Carolina State University, U.S.A, 2021 )
Dr. Uttamung is specialized in environmental modelling and management.
SWAP activities run by MJU
MJU is one of the SWAP partners. MJU will support the project by leading the project dissemination and sustainability (work package 6). MJU's main tasks involve the dissemination plan and raising awareness in young generations. MJU will collaborate with all partners to achieve the sustainability goal of SWAP.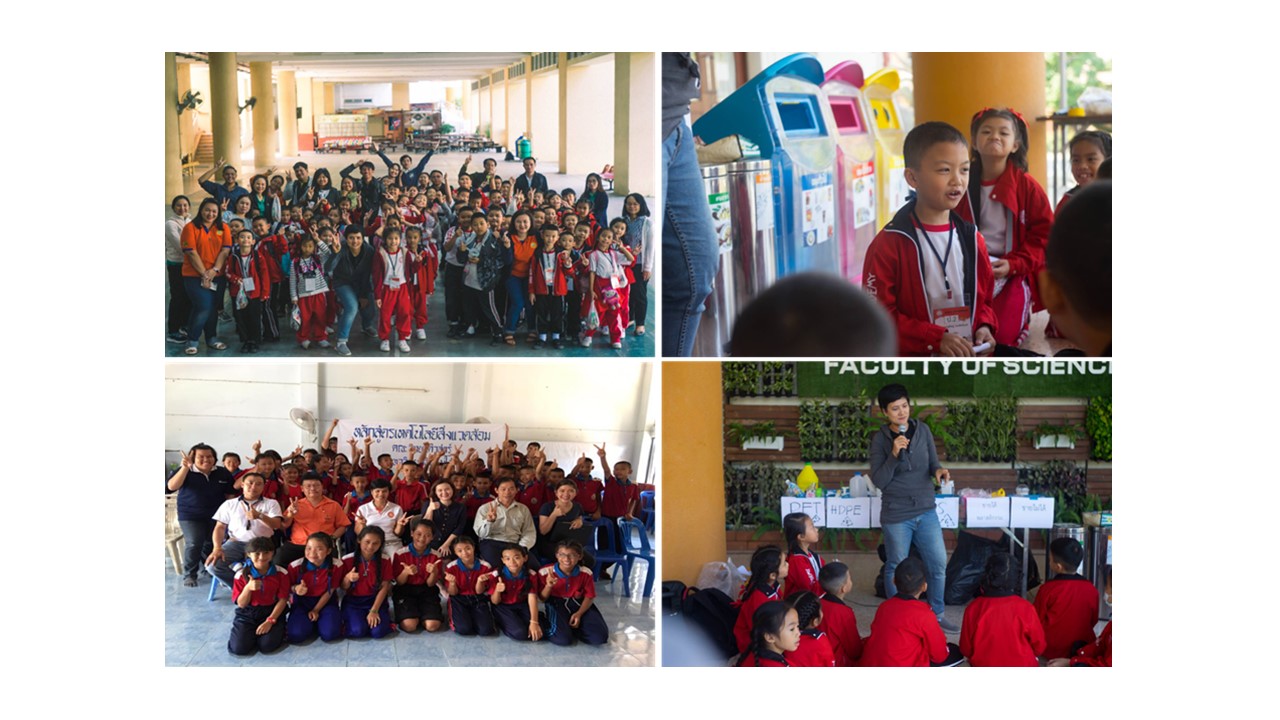 Back